Research staff
Research staff are all researchers on fixed-term or open-ended research-only contracts.
The community of research staff at Brunel University is growing and we are committed to supporting the personal and professional development, career management and planning of those within it.
Training and development opportunities are offered in a variety of places within the University, with the Graduate School taking a particular lead in supporting our research staff development. We offer training in transferable skills through our Researcher Development Programme (RDP) for research staff and coordinate information and support through a range of activities, including one-to-one coaching.
Our Researcher Development Programme (RDP) provides training that reflects the national Vitae Researcher Development Framework (RDF), and researchers are encouraged to make use of the extensive information and resources available through Vitae about this and other aspects of career development.
The Researcher Development Framework – developed by and for researchers – describes the knowledge, competencies and attributes of a highly skilled researcher. It can be used to help you identify your current strengths and provides a framework for your continued personal, professional and career development.
If you would like to access and use the RDF to structure and record your own development, the Graduate School can cover the cost of individual access. Please contact us for further details.
Graduate School activities for research staff include:
Researchers' network forums
Workshops within our Research Development Programme
Opportunities for personal and career coaching, including advice on fellowship applications
Collaboration and networking opportunities through regional workshops and events
As a member of research staff, you will automatically join our mailing list and will be emailed about activities. You can also contact Dr Tina Ramkalawan in the Graduate School for more information.
Additional training opportunities can be found internally through Staff Development and the Brunel Educational Excellence Centre.
Taking account of your views
Our activities are also informed by CROS (Careers in Research Online Survey) and PIRLS (Principal Investigators and Research Leaders Survey). The CROS survey is a national biennial survey of contract research staff. The results from participating institutions are aggregated and published in a cross-sector report. We have participated in the survey since 2009.
Thank you to all those who participated in the CROS 2015 survey. This helped us capture your views on working conditions, career aspirations, development opportunities and whether you feel valued and recognised for your contribution to our research community.
These views will help to inform our plans to better support your needs and will also be collated into the national aggregate report.
The aggregate report of the survey results from 2013 can be viewed here.
The aggregate report of the survey results from 2015 can be viewed here (tba)
Locally, the Brunel Research Staff Association provides a focus for discussing and representing your views. Get involved and ensure that your association includes your opinions and suggestions.
HR Excellence in Research*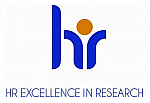 Brunel University was recognised by the European Commission for its excellence in supporting researchers in September 2011, demonstrating the importance we place on our research staff.
Read our related reviews and action plans here:
HR Excellence in Research Action Plan 2011

HR Excellence in Research Review and Action Plan 2013

HR Excellence in Research Review and Action Plan 2015
*This is a UK-wide process, incorporating the QAA UK Quality Code for Higher Education, Chapter B11: Research Degrees and the Concordat to Support the Career Development of Researchers, enables institutions to gain the European Commission's HR in Excellence in Research Award, acknowledging alignment with the principles of the European Charter for Researchers and Code of Conduct for their Recruitment.
In this section:
Useful links:
NB: In liaison with Staff Development, the Graduate School also provides information and support for staff supporting and/or managing researchers.